Setting Baseline Project Management Skills
Situation:
The IT group of an International Property & Casualty Insurance company was preparing to rollout a new systems development methodology with supporting project management processes. The new methodology and processes were to be used by business project managers also. Senior management wanted all business and IT project managers to be "level-set" with the same fundamental project management knowledge prior to the rollout. The audience was comprised of about 200 project managers from thirty countries with experience ranging from three years to twenty years. All project managers were extremely busy and were not receptive to being trained in practices and techniques they already knew and used.
Action Plan:
Project management training curriculums were analyzed. These included certification training, commercial private training programs, and university level training. A logical set of topics were compiled that were common to all programs surveyed and also critical to the new methodology and processes being deployed.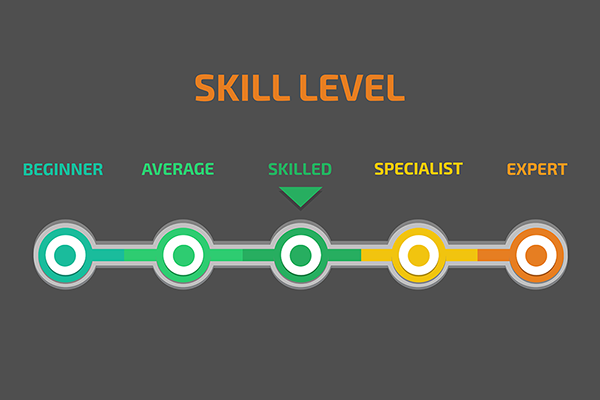 A questionnaire was developed from the rough course outline to survey project manager's current knowledge. Results from the surveys were used to ascertain starting points in each unit and also establish the depth and breadth of coverage for each topic.
One result of the baseline knowledge survey was that variances were found within different international regions. Also there was variation within the US audience which was the largest. A decision was made to develop two versions of the curriculum; a four-day and a five-day session. The later would cover the same topics but with more emphasis on fundamentals. Project managers would be slotted into the appropriate session based on their survey results or the overall results of their region.
To further ease the acceptance of this training a goal was set to include company specific examples of project management issues, practices, and artifacts that would demonstrate both best practices and less successful approaches. Also, each section would wrap up with a group discussion of how to actually use the unit content after the implementation of the new methodology and practices.
While the curriculum and course materials were being developed, project managers and senior managers were approached for suggestions of case studies and real world examples to be discussed within specific topics.
After collecting the examples for inclusion in the courseware they were vetted to make sure that they did not reflect poorly on any particular project team or region and if necessary disguised to make them generic. Secondly, the examples were evaluated in terms of how they would be perceived in the international offices where open discussion of shortfalls might be taken the wrong way.
Results:
The program was piloted for a group of twenty project managers. Feedback from the attendees was overwhelmingly positive. The use of real projects for discussion was popular and perceived as valuable. The most enthusiastic response was about the discussions of implementing project management techniques within the framework of the new methodology and the current culture and workload.
Ten additional training sessions were held in various international locations. The training was consistently rated as exceptional. Senior management perceived the training as being instrumental in the successful rollout and implementation of the new systems development methodology and processes.