This is a framework used to create a client / project specific change management roadmap. It divides change management activities across four phases that are further organized into four focus areas. The four phases are highly repeatable to support projects with sequential or parallel phases. The four focus areas are specific focal points for change management / communications actions.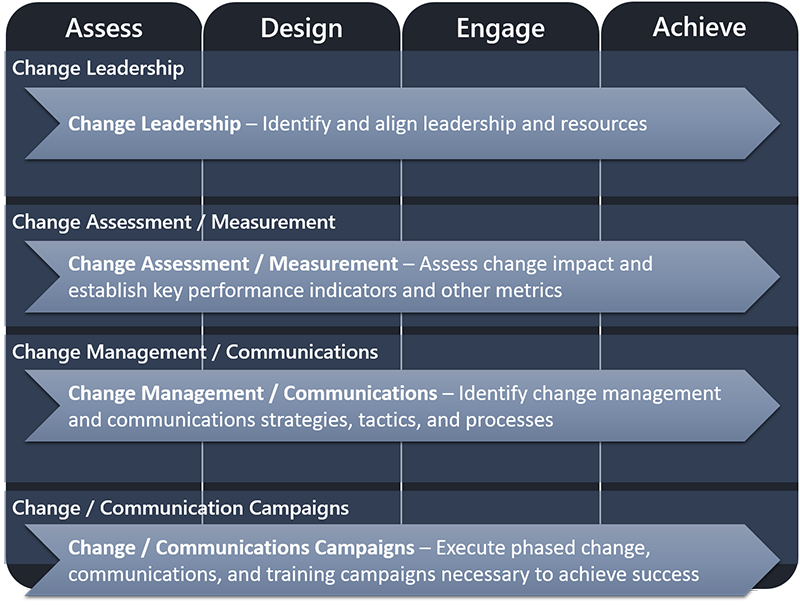 Within the first three focus areas a number of activities are defined. Not every project needs all of these. Other activities that are not within this framework may be added. The needs of each project determine the specific activities, techniques, and tools that will be needed. In projects with multiple phases, some of these activities may be performed for the project as a whole while others are repeated for each project phase.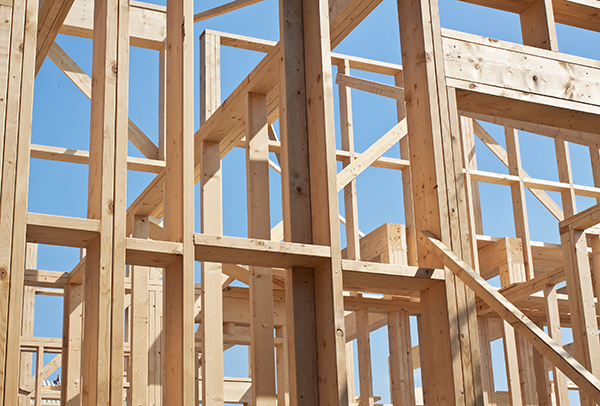 A good analogy to this is the framework to a house. When a builder is constructing the houses in a subdivision, many houses have the same floorplan and hence the same framework. However, when the houses are being finished many customizations can be applied. Paint colors can be different, fixtures can be unique, exterior treatments can be varied, etc.
This change management framework functions in the same way. It establishes the overall functional architecture that creates capabilities necessary for success.
The last focus area is Change / Communications Campaigns. Although customizable for the specific needs of a project, there are usually four campaigns.

The Awareness Campaign sets the stage for all future campaigns. It establishes the brand and identity of your project. The Understanding Campaign builds on the key messages from the Awareness Campaign. It builds the case for change emphasizing the link between specific change and the benefits to be realized. The Commitment Campaign delivers focused messages to specific audiences that provide more detailed information about their changes and what it means to them. The Refresher Campaign reinforces the change. It builds commitment to continue forward with the change. It stresses the benefits that are being realized.